www.engineering-thailand.com
Written on Modified on
SOURIAU – SUNBANK Connection Technologies
UTS In-Line is a connector that is designed to expand or repair links, and which assures a level of dynamic airtight sealing to IP68 or IP69K. It is an ideal solution for demanding applications such as robotics, off-road, road signage and railway signaling. The screw contact termination variant makes it the ideal companion for installation engineers.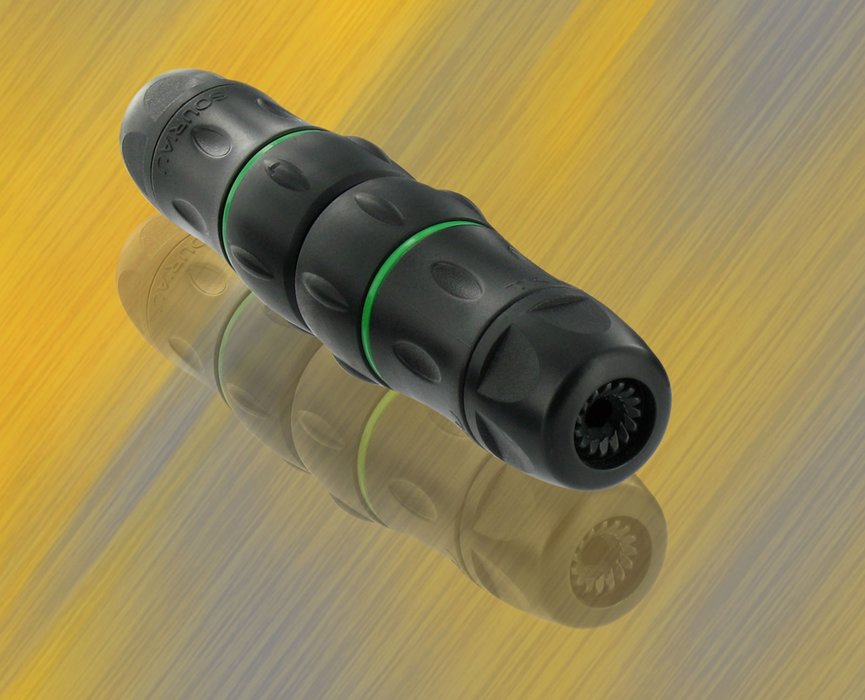 The UTS In-Line connector is a modular solution available in four sizes and 13 contact arrangements. It is available with crimp, solder or screw contacts. They are all intermatable. One connector with screw contacts can be coupled to a connector with solder or screw contacts – this is what makes it particularly relevant to line extension repairs. All combinations are possible: cable-to-cable with standard connector, wire-to-wire with grommet connector, or even wire-to-cable using both a standard connector and a grommet connector.
The compact, all-plastic connector has no square edge, allowing it to be easily inserted, for example, in a narrow sheath or in areas that are difficult to access. It can transmit low or high power (up to 26 amps), or a signal of just a few milliamps.
Like the rest of the UTS range, UTS In-Line seals to IP68 and IP69K. This gives it immersion stability to a depth of 10m and, in cleaning operations, to pressures of 140 bar. This sealing is also dynamic: in concrete terms, this means it is protected even when the cable is drawn in all directions. The material, a high performance plastic, resists shock and vibration and offers excellent temperature performance (from -40 to +105 degrees Celsius). The connectors are also resistant to salt spray (up to 500 hours) and to UV, which enhances their reliability in outdoor applications.
UTS In-Line is also fitted with an ergonomic « TRIM TRIO
®
 » closing mechanism – an interlocking third-of-a-turn bayonet with a sensitive, audible click that guarantees a good connection. It is good for 250 operations and supports the following networks: Ethernet 10 BaseT, 100 BaseTX, 1000 BaseT, Cat5e (TIA/EIA 568B) and D class (ISO/IEC 11801).
The UTS range is part of the TRIM TRIO
®
family. It is a unique range on the market, comprehensive and designed on a modular basis. The sockets are common to all TRIM TRIO
®
connectors, as are the contacts. This results in complete freedom to design a connector with several different types of contact – signal, power and high-speed (Coaxial, fibre optic). Through its modular approach, extensive range and resistance to extreme and severe environments, the TRIM TRIO
®
family positions itself as a benchmark for industrial circular connection.
For more information: www.souriau-industrial.com
Press contacts:
SOURIAU: Silke FROHLICH,
This email address is being protected from spambots. You need JavaScript enabled to view it.
MEPAX: Romain CLASS,
This email address is being protected from spambots. You need JavaScript enabled to view it.